| | |
| --- | --- |
| Address | 1 YONGE |
| Intersection | YONGE & QUEENS QUAY |
| Number of floors | 95 |
| Number of suites | 2,500 |
| Sales commence | 2019 Register Now >> |
Sky Tower at Pinnacle One Yonge Condos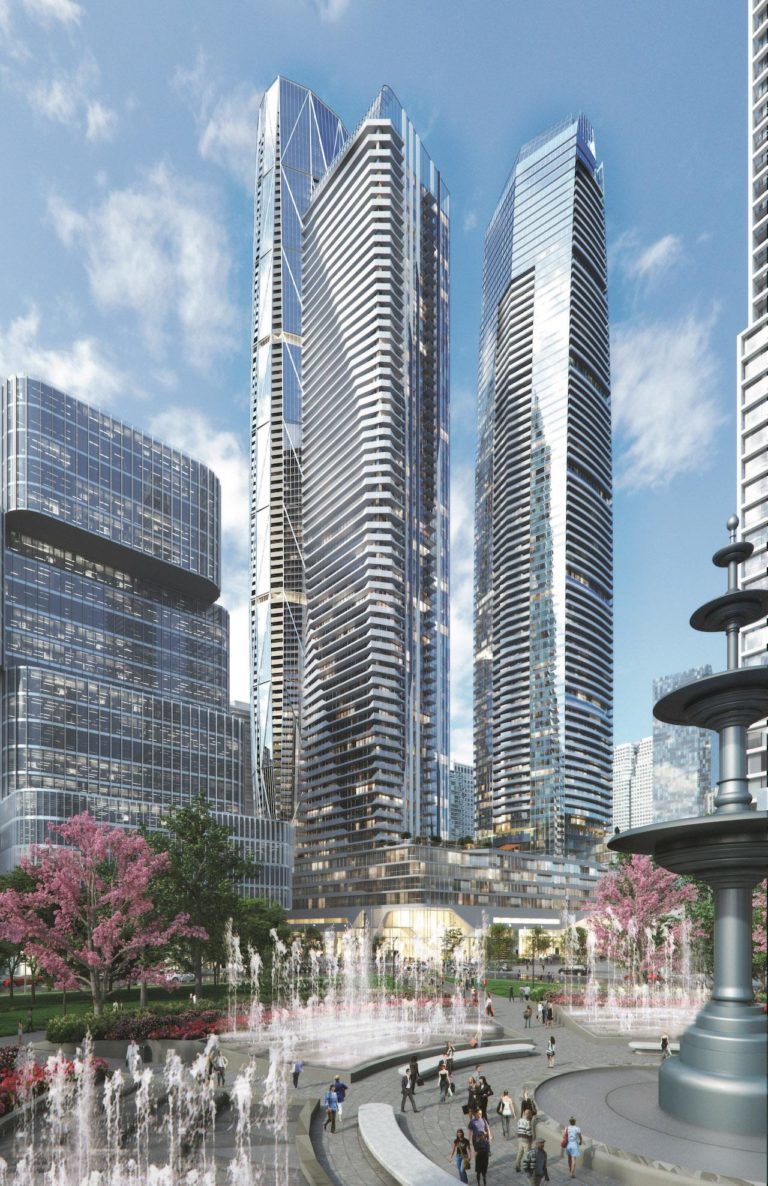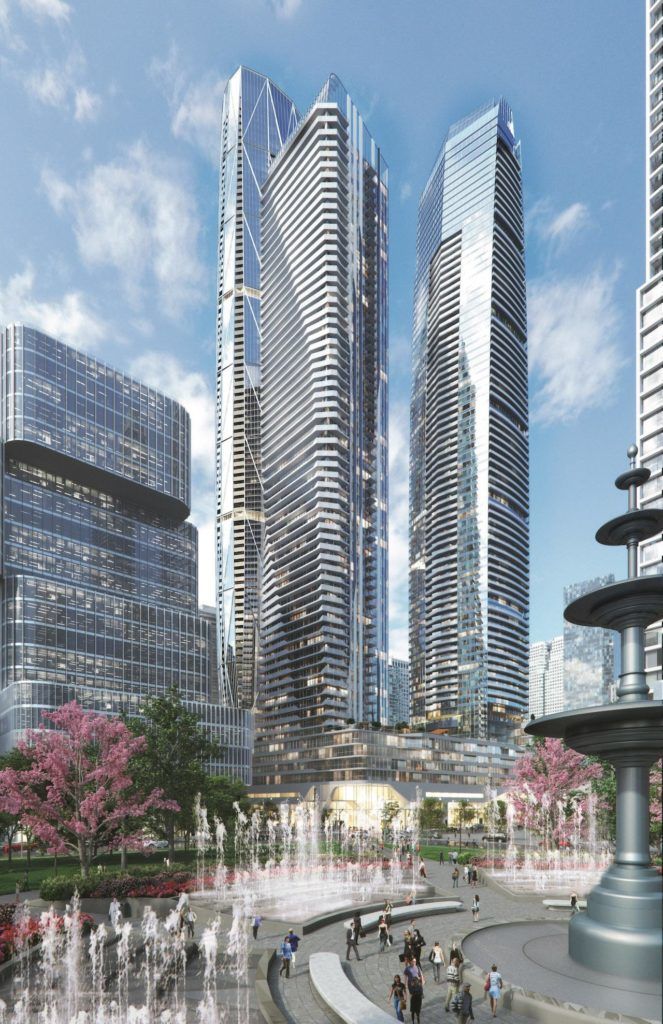 One of Canada's leading condo builders is on their way to creating a remarkable new community for Toronto with the Sky Tower at One Yonge condos. With 160,000 sqft for retail, 1.5 Million sqft for office space, and a Community Centre taking up an additional 50,000 sqft.
1 Yonge condos is set to be the new hot spot for shopping, restaurants, entertainment, work, and community life.
Residents of the Skytower at One Yonge condos will be provided one of a kind indoor/outdoor amenities taking up 80,000 sqft and access to the climate-controlled PATH for easy access to Union Station.
Located in the center of the Skytower at One Yonge condos, there will be a courtyard with beautifully landscaped grounds. The area around the urban development will also get a facelift with the widening of surrounding sidewalks.
The desirable Skytower at Pinnacle units are estimated to start from the low $700's and will offer a variety of different floor plan layouts.
For more detailed costs on Skytower at Pinnacle visit our price list.
For more information on the Sky Tower at One Yonge condo layouts, amenities and pricing, please register below.
More News on the Pinnacle One Yonge Development
The Toronto Star sold off some of its land for the Sky Tower at Pinnacle One Yonge condos to Pinnacle International, who proposes 5-6 high rise towers on this prime real estate location. The Toronto Star building itself is planning to stay at the corner of Yonge and Queens Quay Street, however, redevelopment of the condos is in progress for the land that had the former printing plant station and distribution centre, as well as the parking lot on it.
The architect, Hariri Pontarini, has planned to make this the new premium landmark for Toronto. This new community development will bring the highest towers seen in Canada offering unparalleled views of Lake Ontario and the Toronto Skyline. The architects at Hariri Pontarini have created very individualistic designs for each tower that promise to be award-winning.
With record breaking heights comes a record breaking location. Situated on the longest street in the world, Pinnacle One Yonge is expected to completely transform the once dreary site of 1-7
Yonge Street. A transformation offering glass, stainless steel, high rise towers, restaurants, amenities, retail space, a hotel, a public square, condos and 17 meter promenade.
Over 2,500+ residential units will be available for occupancy with Phase One currently sold out and Phase Two of the units now open for exclusive access. Phases three and four are currently unavailable and sales dates are not currently available.
SkyTower Condos Will be the New Crown of the Toronto Skyline
A new condo development by Pinnacle International, SkyTower Condos at 1 Yonge Street, will stand at 95 storeys offering residents unobstructed views of the lake and city. Bordering on the restored Toronto waterfront, this condo development is set to become the new crown of the Toronto Skyline with its staggering height and unique architecture by Hariri Pontarini Architects.[1]
An award winning Toronto based architectural firm, Hariri Pontarini Architects has taken the latest trend toward mixed-use developments to the next level with Pinnacle One Yonge Condos by offering not only condos, but also a hotel, offices, and retail. Internally connected by walkways between glass atriums and gathering spaces, SkyTower Condos will be the new lively community of Downtown Toronto.
Currently, in its pre-public sales phase, SkyTower Condos is offering over 900 residential units with a variety of floor plan layouts ranging from 520 square ft to 1,035 square ft and pricing starting from the low $700's.
An Excellent Location for the New Condo Project
In total, Pinnacle International spent approximately $250 million to purchase the land on which the Pinnacle One Yonge community is being built. With such an immense amount spent to procure the land for the project this community development has a lot to live up to as it is situated near Union Station at one of the most highly coveted addresses in Toronto.
With the experience and expertise behind the developer Pinnacle International, we can rest assured they will not only live up to the challenge, but surpass it.
Skytower at Pinnacle is located at the border of the redeveloped Toronto Waterfront, SkyTower at Pinnacle One Yonge, will bring more amenities to this once dreary location. Upon completion this community development will offer the people of Toronto a newly constructed Community Centre taking up over 50,000 sqft and an additional 160,000 sqft of retail.
Redeveloping Existing Properties to Make Way for Pinnacle One Yonge
Already onsite is the Toronto Star building, located at the corner of Yonge and Queens Quay Street. The building occupancy is slated to remain in place, although it will undergo a reworking with an additional 12 storeys constructed atop the building. Everything else on the site, which encompasses newspaper distribution buildings and a former printing plant as well as parking lots, will be redeveloped as part of the Sky Tower at One Yonge condo.
We represent you, not the builder.
Cloud Realty Brokerage.

Eric Skicki | Broker
Jordon Scrinko | Sales Representative